Ferrara Restaurants: Cusina e Butega,
traditional cuisine of Emilia-Romagna
just a few steps away from the cathedral.
"Champagne and mortadella, wealth and poverty!"
It's the slogan that best represents this establishment, sophisticated but down-to-earth choices.
It's like a grandmother's or mother's or aunt's cooking, reliable cuisine holding no unpleasant surprises.
Immutable among Ferrara's restaurants, no fads, no fish carpaccio, but rather:
a vast selection of excellent cured meats and cheeses from all over Emilia Romagna, tasty soups and first courses, all strictly prepared with homemade pasta.
Second courses mainly centred on meat, as roasts or savoury meat skewers.
In the hot season a wide variety of fresh fish dishes. Plus fantastic desserts for every season, personally prepared by our master pastry chef.
A wine list featuring regional wine, in bottles and carafes.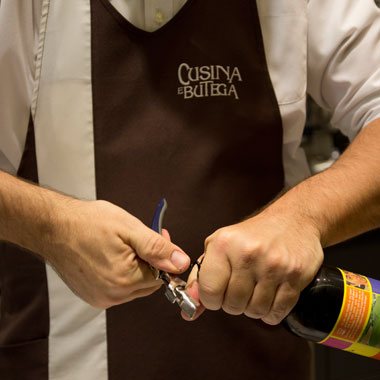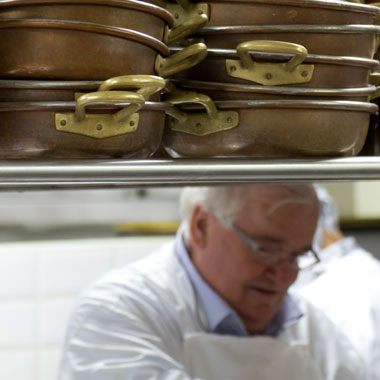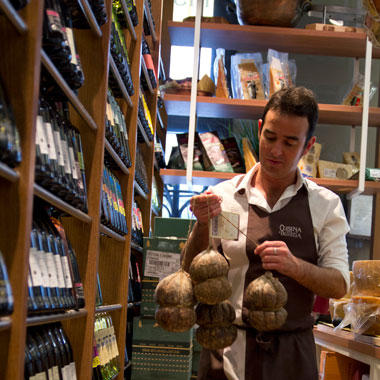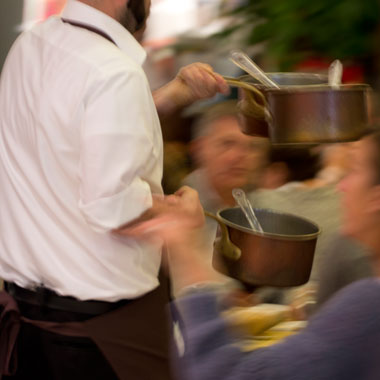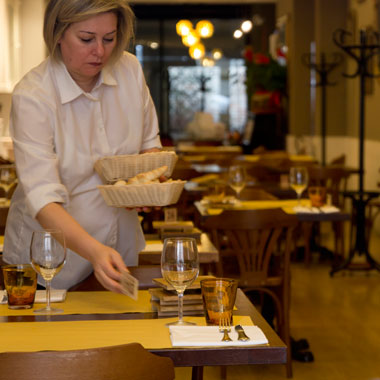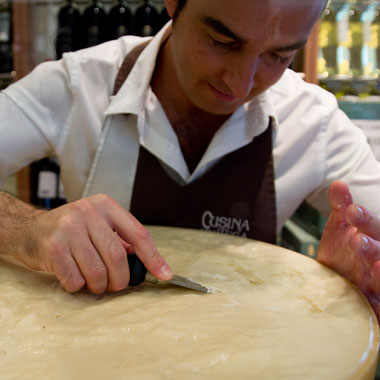 In case of Holiday on Tuesdays the Restaurant is also open for lunch.
RESERVATION NUMBER : 0532 209174